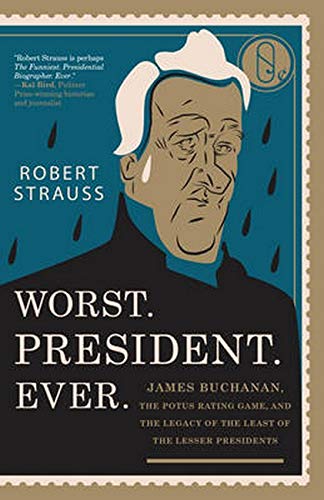 American History Book Club Announces Next Book: "Worst. President. Ever." by Robert Strauss
Following the Monee Historical Society's discussion of Polk: The Man Who Transformed the Presidency and America by Walter R. Borneman as a part of the American History Book Club, the club has chosen its next book, Worst. President. Ever.: James Buchanan, the POTUS Rating Game, and the Legacy of the Least of the Lesser Presidents by Robert Strauss.
From the publisher:
W.P.E. flips the great presidential biography on its head, offering an enlightening—and highly entertaining!—account of poor James Buchanan's presidency. This book proves once and for all that, well, few leaders could have done worse. But author Robert Strauss also explores with insight and humor the entire notion of ranking our presidents. He guides us through the POTUS rating game played by historians and others, the world of presidential history buffs, presidential sites, the presidency itself, and how and why the White House can often take the best measures out of even the most dedicated men.
The Book Club will be discussing the book at its September meeting: September 1, 2022, at 7:00pm, at the Monee Heritage Center.