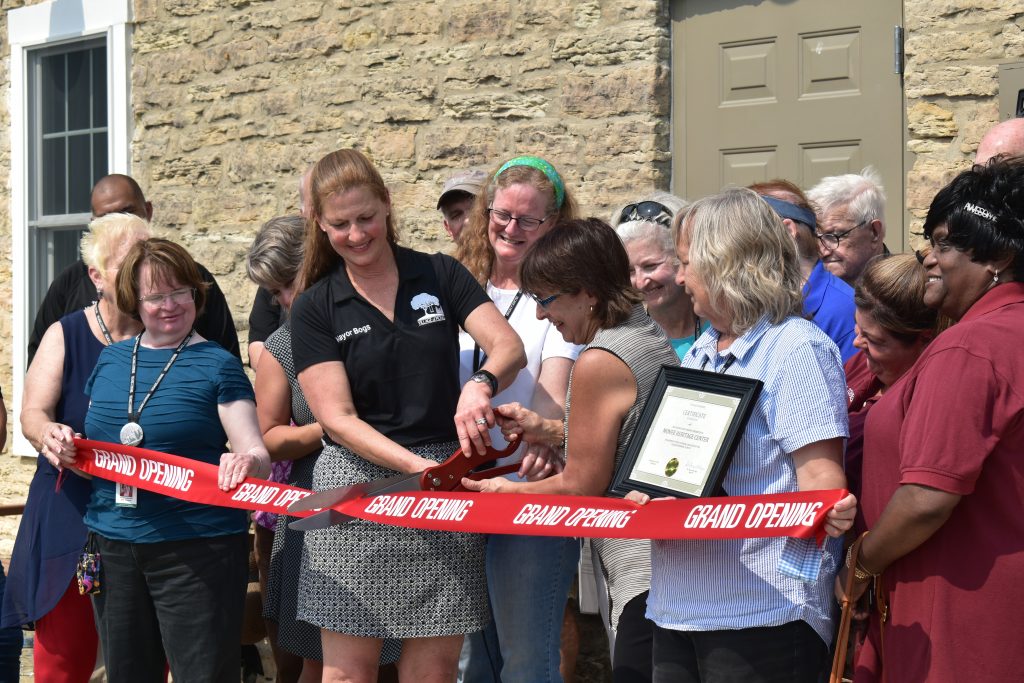 Monee Heritage Center Grand Opening Covered By The Vedette
On Saturday, September 11, 2021, the Monee Heritage Center, the new home of the Monee Historical Society, had its Grand Opening as part of the 2021 Monee Fall Fest.
Festivities began on Friday, the night before the Grand Opening, when the Monee Historical Society hosted a preview for members of local historical societies in the area. The Will County Historical Society, Crete Historical Society, and other area historical societies were present, as well as Bonnie McDonald, president and CEO of Landmarks Illinois, a statewide historic preservation organization.
On Saturday, Monee village officials, Monee township officials, and historical society members were on hand as Christi Holston, president of the Monee Historical Society, was joined by Monee Mayor Dr. Therese Bogs to cut the ribbon. Mayor Bogs presented Holston with a certificate honoring the formal dedication of the building – a decade after it had been originally set to be demolished.
According to an article by Karen Haave which appeared in The Vedette, dated September 21, 2021:
"It is with great excitement that I present this Certificate of Dedication to the Monee Historical Society for the Monee Heritage Center," Mayor Bogs said.

"The dogged determination, the tireless volunteer hours, and the vision of Christi and members of the Monee Historical Society have brought to fruition a lasting legacy for our village.

"I encourage everyone to enjoy and support the Monee Heritage Center."
The Monee Historical Society is pleased to call the Monee Heritage Center its new home, and hopes that it can be a focal point for the whole community. For more information about the historic Creamery Building that now houses the Heritage Center, and its connection to MHS, click here.