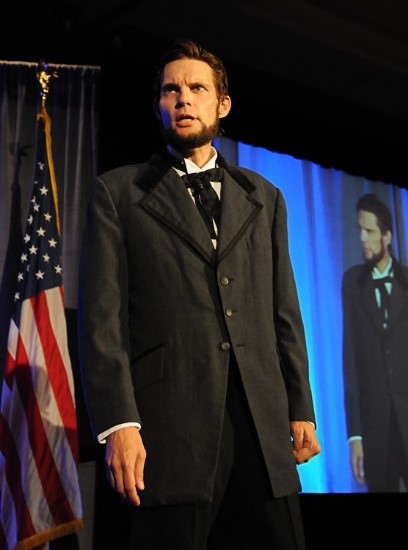 MONEE HISTORICAL SOCIETY PRESENTS
MONEE HISTORICAL SOCIETY
PRESENTS
Illinois Bicentennial Celebration 2018 Introduction & An Evening with Abraham Lincoln
Dr. Mark Zumhagen
The MHS is happy to again welcome Mark Zumhagen, a part of the Monee community since 2005, to the stage to present readings of some of Abraham Lincoln's most famous speeches and witty remarks. Mark is a Family Physician in Orland Park, who's interest in Abraham Lincoln began ten years ago when he gave the Gettysburg Address at his children's school. Mark bears an uncanny resemblance to Illinois' favorite son and has portrayed Lincoln for many audiences.
Monee Community Building in Firemen's Park
5162 W Court Street
Monee, IL 60449
7 PM Thursday, October 11, 2018
Free program, light refreshments will be served
Want more information?
www.moneehistoricalsociety.com or facebook/moneehistoricalsociety
Christi Holston, President MHS at 708-288-5756.